We offer coaching packages where you can work with one of us or all three of us. 
We each have different areas of specialism so one of us might be a better fit for you.
If you're not sure, just drop us an email and we can help you work out the best package for you hello@calmedgedrebels.com
One off session with one of us
Three sessions with each of us
Three sessions with one of us
Six sessions with one of us
To book, simply click on the buy now button and you can pay direct and we will be in touch to arrange the session(s)
To book please email us on the email below and we'll get back to you to arrange a date and time that suits you.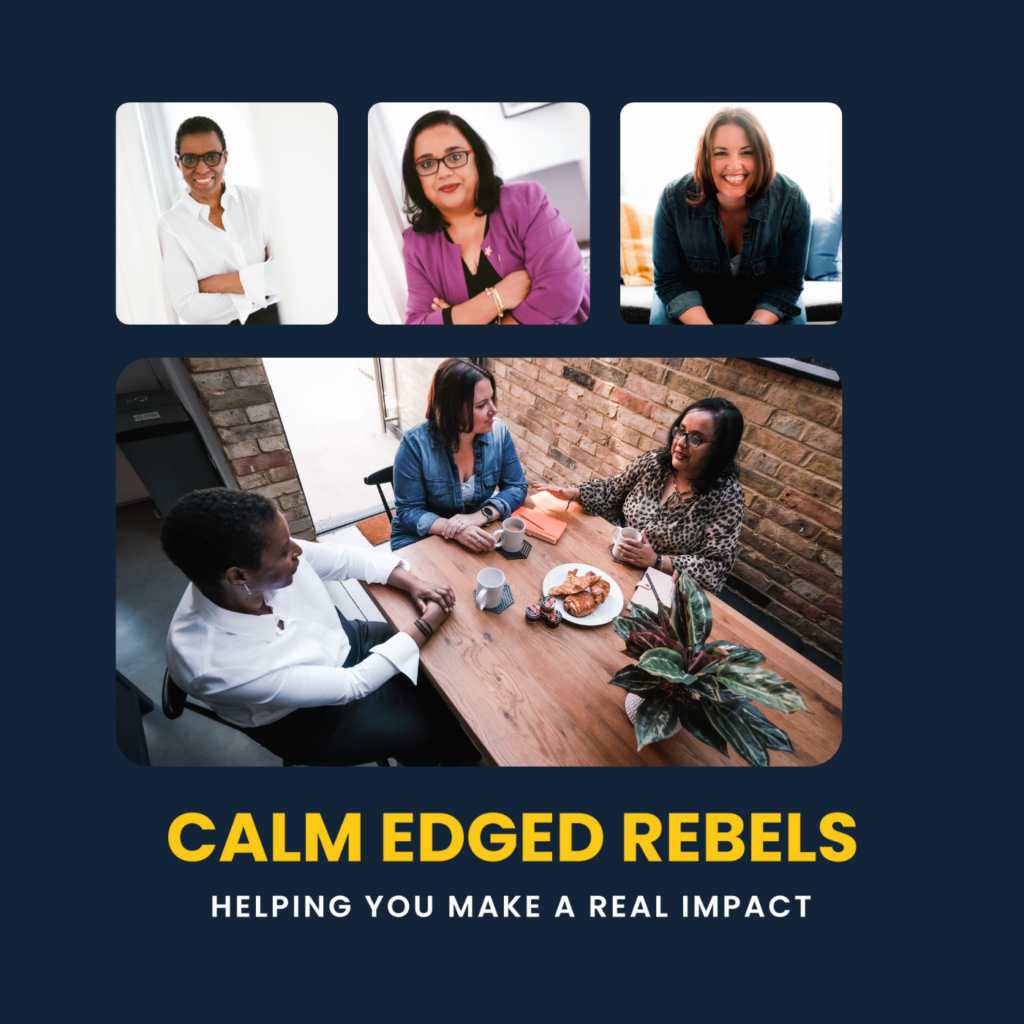 Want to hear how we think?
As friends we talk all the time. We talk about everything from our businesses to industry news through to our own challenges. We have supported each other in creating our businesses and growing them into the successful consultancies they are today.